Gel strong acid cation exchange resin
Application:
Industrial water softening
Dealkalization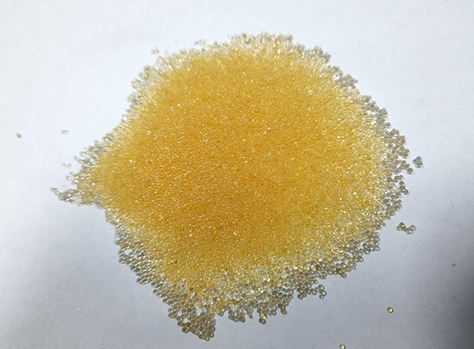 BC120 is a bead form polystyrene sulphonate cation exchange resin. It has excellent physical and chemical properties such as high capacity and operating capacity, lower pressure drop, The product is supplied in the sodium or hydrogen forms. BC120 is used in all water softening, dealkalization, deionization, preparation of pure water and ultra-pure water, food industry, pharmaceuticals and chemical processing applications. BC120 series consists of three products, BC120 for general use, BC120 FC for dual bed, double compartment bed and floating bed system; BC120 MB for mixed bed system.
TYPICAL PHYSICAL & CHEMICAL CHARACTERISTICS:
TYPICAL PHYSICAL & CHEMICAL CHARACTERISTICS:

Polymer Structure

Styrene-DVB

Clear spherical beads

Type

Gel strong acid cation exchange resin

Ionic form

Na+

Functional group

sulfonic acid

MoistureContent %

45-50%

Total Exchange Capacity eq/L

≥1.9

Particle Size Range 0.315-1.25mm

Uniformity Coefficient max.

≤1.6

Reversible Swelling Na →H max %

≤10

Shipping Weight g/ml

0.77-0.85

120℃

Whole Spherical Rate After Attrition %

≥90